Life has been crazy-fun with birthday parties, sickness, Mother's Day festivities and a little vay-cay Chloe and I took to see Oby's sister's fam in San Fransisco. (More on that later when I get my camera mailed to me because I left it in my SIL's purse. I don't know how that happened, but at least the camera is no longer missing :)
In the meantime, I just wanted to spread the word about something my good friend,
Kendra
, is up to. I know many of you know that Kendra's baby Makenzie lost her battle with a rare neuromuscular disease last December. Well, Kendra and her husband Ryan are doing amazing things to ensure Makenzie's name lives on.... a carnival to raise funds for research of her disease, a baby leggings project for children in ICU's, and many more things to come.
I just wanted to share their blog that will follow this journey. It is called
Just Breathe
. It is a very special blog about a very special girl and her very special parents. I hope you can take a second to check it out and support Kendra and Ryan in any way you can. The strength they are showing in the middle of this intense pain is truly inspiring to me....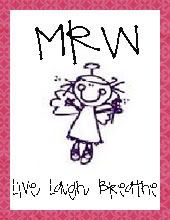 "
Adversity is like a strong wind. It tears away from us all but the things that cannot be torn, so that we see ourselves as we really are.
" ~Arthur Golden