Today was the big day.... Makenzie's
Live Laugh Breathe Event
!!!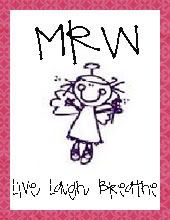 Tomorrow would have been Kenzie's 1st birthday, so there was birthday cake....
birthday hats, birthday banners and confetti...
Although the birthday girl wasn't "there," she was still everywhere. It was definitely HER day....
Chloe loved Makenzie's big day. It was pretty much every kid's dream party!....
Everyone sent
messages for Makenzie
on balloons....

Makenzie's parents
are truly amazing and inspiring. This was their day too, and they should be proud because it was a definite success....
The purpose of the event was not only to celebrate Kenzie's life, but also to raise money for research of the disease that took her life, SMARD -- an extremely rare form of SMA (Spinal Muscular Atrophy).
As the balloons were released, they played the song
Angel (for Zane)
. Zane is another angel baby whose life was cut too short because of SMA....
The special song is available to purchase
HERE
and proceeds go to help SMA research.
Happy Birthday, Makenzie!....
You are loved and missed....